Here is how I am watching the hockey world cup. Russia is playing US. I am drinking Swedish beer with Polish "Spirytus Rektyfikowany" (Rektified Spirit - 75% alchohol). The Russians just got a goal in - it is 2:1 now.. Although the TV shows 2:0 still... losers...
I am at Igor's place, with two Olgas. They just killed a bottle of Cinzano Asti and are drinking beer now. We took some pictures on Igor's phone cam.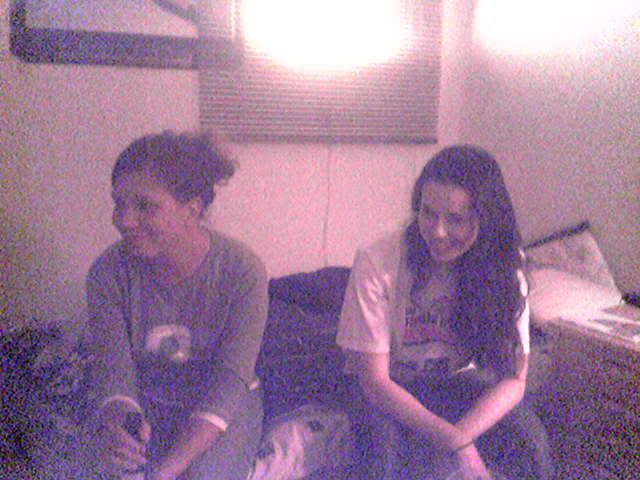 These are Olgas. They are cool.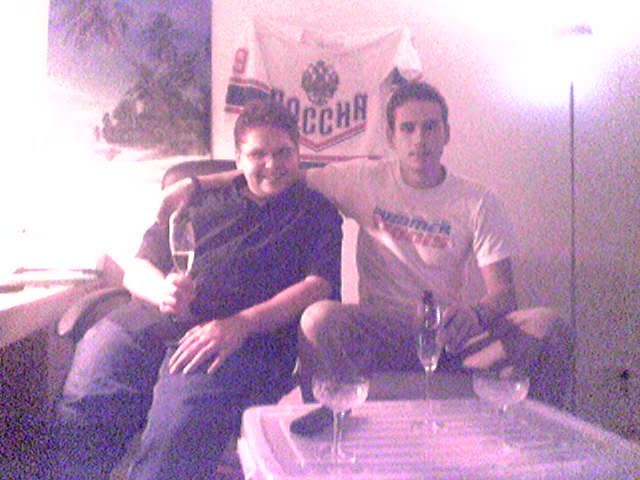 This is Igor and I - we are having fun.
Russians just put another goal through. Although the 2 that Americans put in were put by a Russian player anyway (Tkachuk) so it should be 4:0.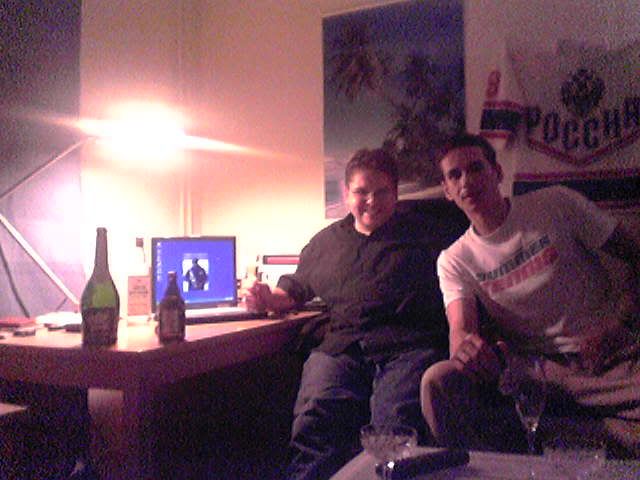 This is Igor and I again, with some bottles on the side and Putin on the desktop on the computer.
And this is Putin. Yay, Putin!!!
We are having
FUN
!!!