On Saturday we went to IKEA headquarters for an excursion. It was fun. We did some shopping too. We also stopped at the Immigrant Museum, but I was not able to appreciate it.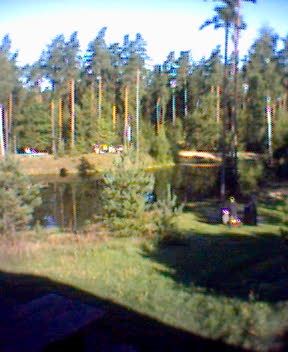 This is some random lake at a stop on the way to the IKEA shop. Pretty.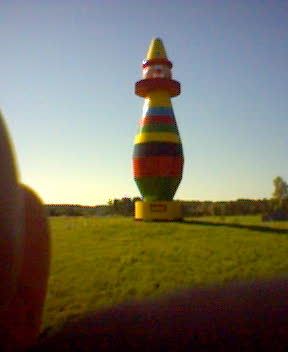 This is an 8.5 meter clown, indicating the city of Osby where some huge toy factory is located.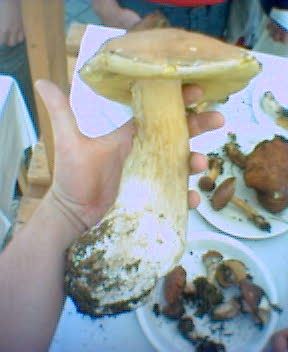 We stopped by some farmers market and saw a mushroom stand there. Please note the size of this giant – if you ask me, it was imported from Chernobyl and should glow in the dark. Yes, it is my hand holding it and yes, the mushroom is over 40 cm tall.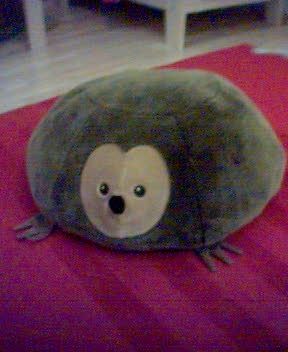 And here is the one and only picture from IKEA – a hedgehog shaped floor pillow. I can't import it, but I think it is quite a thing to have.
And that's all! I was zombified during the trip, so I don't recall much more.
I am also having internet problems (for two weeks they say) and I have to go to Igor (this Russian guy here) to use his internet. So I pre-type my posts, then go and post them. Going there soon now…