Here are some pictures of my room.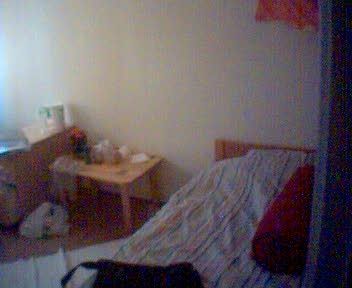 That's my bed, with the bed side table to the side of it and the extra spiffy orange thingy above it.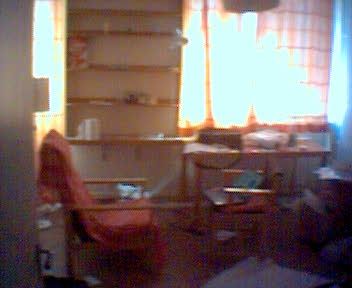 The view from the entrance door - I sit in either the armchair, or the chair when I work on the computer. I read on my bed.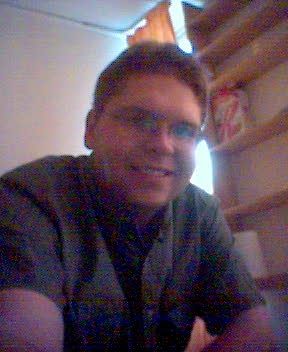 This is me! (For all of you virtual friends out there!) Taken from my computer while I sit in the armchair.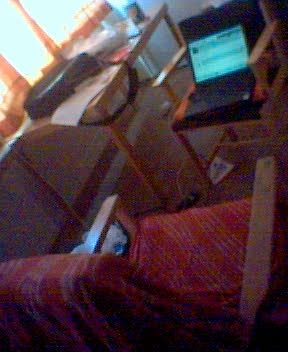 And this is taken from behind the armchair. I usually sit in it, with my feet on the chair where the laptop is. (The laptop is on my lap, duh)
That's all folks! Hope you liked my room!
Pictures of Lund architerture coming soon!